T

oussaint Farini is the Director of Salama Africa, a youth organization that provides creative learning opportunities to out-of-school children in Malawi's Dzaleka Refugee Camp. Earlier this month, Imagine Worldwide partnered with Salama Africa to bring tablet-based learning to 1,000 children in the camp who do not have access to formal education.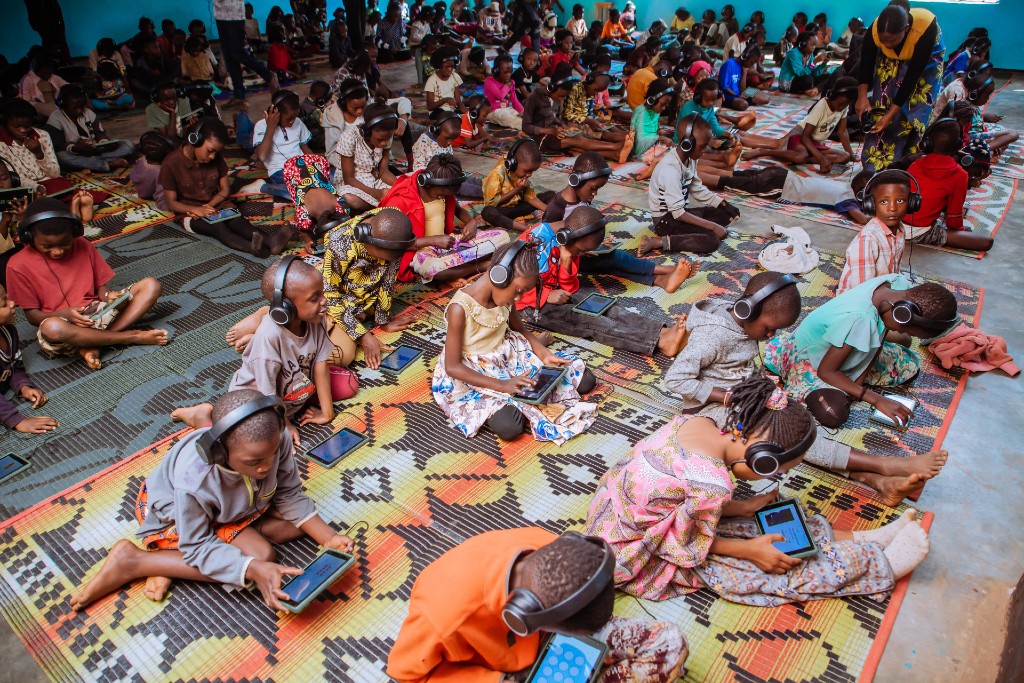 Dzaleka is a loud and chaotic place. Originally designed to accommodate just 5,000 refugees, the camp now hosts more than 55,000 people. Located next to the camp's bustling market, the Salama Africa youth center is remarkably peaceful. With each child absorbed in their digital lessons, the center becomes a haven of quiet determination, offering respite, empowerment, and a glimmer of hope amidst the challenging reality of displacement.
"Half of our community's kids should be in school but lack a spot — that is totally unacceptable. With the tablets, these kids can keep up with an education while they wait for a seat in school," explained Toussaint Farini.
Access to Education
According to the United Nations High Commissioner of Refugees (UNHCR), primary school attendance among refugee children stands at a mere 63%, significantly lower than the global average of 91%. The situation in Dzaleka is even more disheartening, with over half of the 25,000 school-aged children in the camp unable to obtain an education. Despite the concerted efforts of UNHCR and partner NGOs to increase educational opportunities, funding constraints perpetuate extensive waitlists for schools.
Earlier this month, Imagine Worldwide partnered with Salama Africa to equip the youth center with 200 tablets outfitted with award-winning literacy and numeracy software from onebillion. While the program's 1,000 learners vary in age, language, and previous education levels, the software's adaptive features ensure that every child learns at their own level in their preferred language (Swahili, English, or Chichewa), fostering personalized and inclusive education. The tablets provide a valuable foundational education resource, allowing the children to engage in interactive learning experiences and gain essential skills, even in the absence of a formal school setting.
Toussaint's deep commitment to assisting out-of-school children was ignited when he became a foster parent to two young boys in Dzaleka. "They were put on a waitlist that I knew they would never get off of. I knew we had to create a place for them to learn while they waited." Like many parents, Toussaint knows that school isn't just about education. "I know that kids who are out of school get into trouble. It's important for a child's development that they have a safe place to come and spend time. It's funny because you hear in movies about kids hating school, but these kids we have, they're desperate for it. When the hour ends, they try to sneak into another session."
Bridging to Formal School
The introduction of tablet-based learning at Salama Africa provides a lifeline for the out-of-school children in Dzaleka, offering them a valuable opportunity for education and engagement as they navigate the waiting period for formal school programs. The initiation of the program at Salama Africa complements Imagine's existing partnership in the camp with the community-run Integrity and Farini schools, which have been equipped with tablets since 2018. As these schools expand, the hope is that children who have been participating in tablet-based learning at Salama will seamlessly integrate into the formal classrooms, fostering a smooth transition and maximizing educational opportunities for all.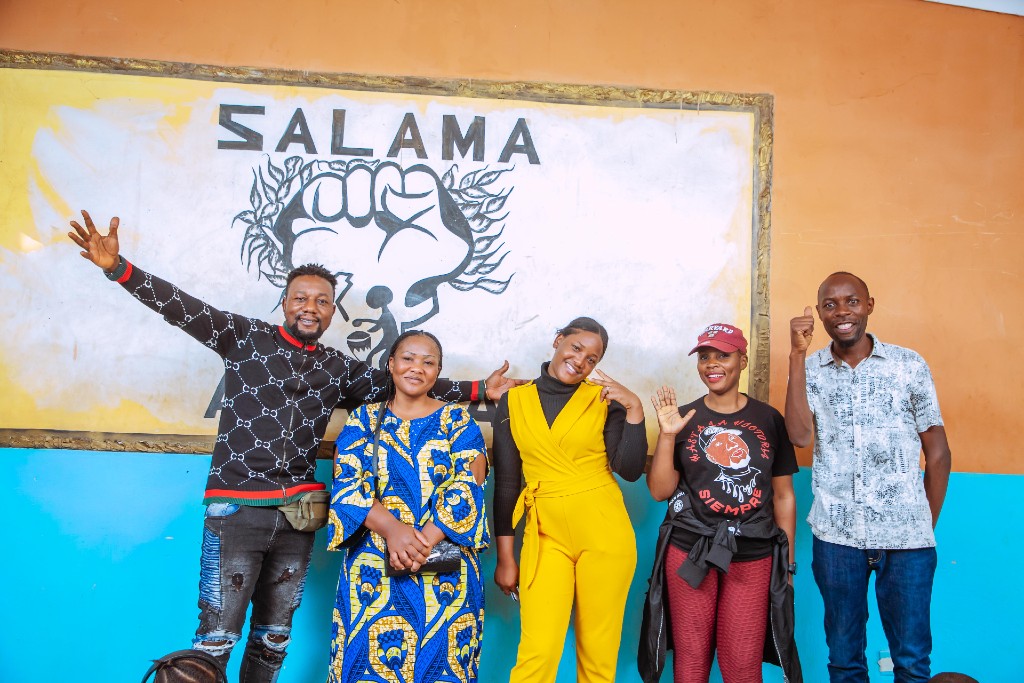 (Photo Credit: Salama Africa)