Responding to the challenges in pupils' achievements in literacy and numeracy, the Government of Malawi through the Ministry of Education, Imagine Worldwide, Voluntary Services Overseas, and onebillion have designed an improved tablet-based literacy and numeracy program called Building Education Foundations through Innovation and Technology (BEFIT) as part of scaling up and consolidating gains of the Unlocking Talent and other recent projects.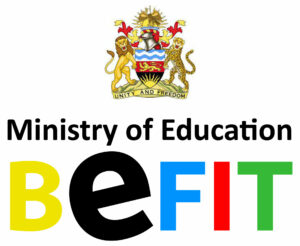 The BEFIT program will commence a six-year national rollout of the tablet intervention in standards 1-4 in all public primary schools in Malawi thereby expanding the successful edtech learning intervention to reach approximately 3.8 million learners. The rollout will be implemented in six different phases spanning from year 1 to year 6, with September 2023 to August 2024 being the first year of implementation. 
Consequently, Imagine seeks expressions of interest from registered organizations in Malawi interested in joining our consortium of partners to support the Ministry of Education in implementing the BEFIT program.
Provide your expression of interest by completing the following form (scroll down).
Additional information:
Applications should be submitted via the website no later than 7th April 2023.
Should you have any queries, please contact us at partners@imagineworldwide.org.